Apr 07,2020.
Bucks Party, cocktail party, PartiStaff, Party Host, Uncategorized
Ideas for Your Next Private Party
You know who we lowkey admire? The Royals. Hear us out on this…
Because surely they know how to party behind closed doors. They're forever composed in public.. But do you know what else they are? Smug on a Sunday at Church. Because no doubt they've had a debaucherous Saturday night in the privacy of their own homes.
Afterall, what can be more satisfyingly smug and a subtle flex than coming up with, and flawlessly executing, unique private party ideas that leave your closest friends munching on some memberberries for months, if not years after they are done? The private parties that go down in history, but are kept on a "if you know you know" basis. You know the ones that – if there is photographic evidence – Facebook / Instagram memories remind you of down the track. Or even the ones that get triggered in the "remember that time" style of conversations? Like that time this author held a 200 person 90s party and the next day noticed that the doors were missing #truestory. Who needs doors anyway right? 
Well actually, it's probably to keep gatecrashers and the rona outside of your home.
Unless you've been in the Big Brother house, we're clearly very aware that iso has changed the partying game (#stayhome), so you will need to get creative with your next private party.
Pysch!… we've done all the creative thinking for you, obviously.
Buckle in and get your private party planning ready, because:
a) you have the time, and,
b) we have the juice on ideas for your next private party.
We won't be isolated forever, so when things return to (somewhat) normal and we can high-five (or kiss) whomever we please, we are going to need to celebrate the fact that we can, well, celebrate.
Read on for our private party ideas on how you can party remotely (but still exclusively with your clique) in the best interests of everyone right now, and how to start planning for when this whole rona mess is over and done with (currently cueing that 200person 90s reunion party and unhinging my doors in preparation). 
Netflix Party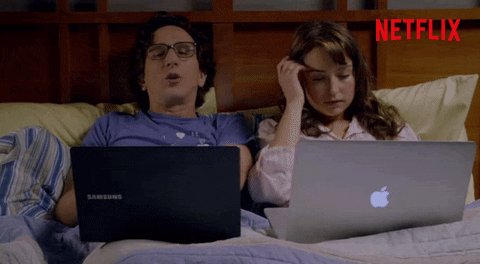 Fear not, you can still throw a modern movie marathon for your film fanatic mates, thanks to the Chrome plugin 'Netflix Party, ' which is completely free! You'll get a party URL and group chat feature which allows for screenshots, emojis, and GIFs so you can still enjoy some running commentary with your very best crew. 
Hopefully you tackled cuffing season early, and cuffed yourself to a bae before iso came into effect, so you can Netflix Party… drop out of the URL and chill… then opt back into the Netflix Party… then chill. See what we're getting at here? Load up on the popcorn, curate an iconic selection of movies and be safe. 
Virtual DJ Set
If movies are too wholesome, then take a cue from Flex Mami and throw a YUGE iso house party. JQBX is a free app that links to your Spotify so you can throw a club-esque rave, where you can mix in your own beats or simply share the bangers with your friends. The question is: is it a banger? Well, my friends, songs can be cheered or booed, and there is a chatroom, so the hit or sh*t debates can still rage with your virtual iso crew.
Ladies Night In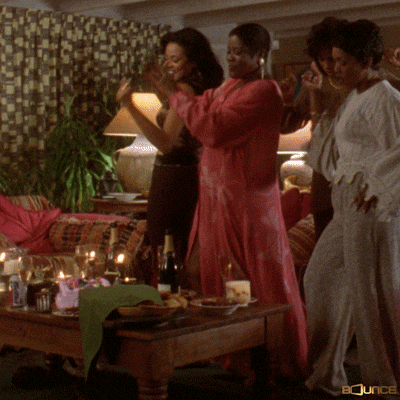 Ladies… what's more liberating than burning the sweatpants we've been living in? To be honest, this could go in one of two directions: you can go all out and dress up in black tie (if you don't know exactly what that means, we have you covered), or strip right down to the basics… like your Bonds basics. 
Make it virtual right now… tune your favourite girls into Zoom, let your hair down and your living room turned into a d floor. It's a mature party option for the gals only, so anyone with a male partner / rona bae needs to send them off to the bed early. But if you take this IRL, when iso is over, be sure to bring in a few lads in their Bonds basics to bartend. Wink wink and cin cin ladies.
Yacht Raft Up 
Kids, it's time to raft up or go home. Let's be honest here, when you can finally get back on a boat, there's no way you're going home after what feels like a lifetime in iso. So I guess rafting up is the only option here. 
Shoot a message to your closest mates to organise their own yacht with a fun crew. Set a date. Set a location. Set yourself up for a ripper of a yacht raft up party. 
Then on set date, have each of your mates set sail to the destination on their respective boats, and raft up for an exclusive yacht party. No outside boaties welcome.
Private Boat Party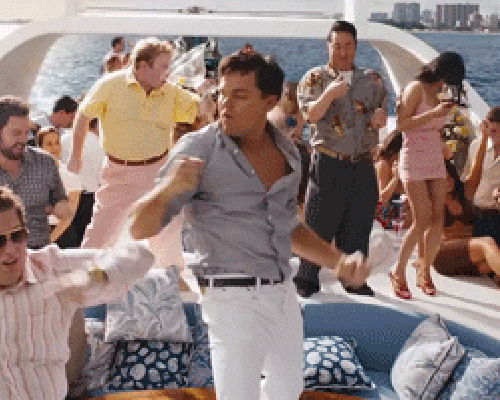 If a raft up is a little too dicey to organise – we get it, people flake – then keep it to your tightest pals and hire a private boat / yacht / superyacht. Bring a few DJ, models, topless bartenders, on board and cruise through the day (or night) with a trusted crew to get down and sea legs wobbly with. Make it a Wolf of Wall street or Kardashians-in-Capri-on-their-superyacht vibe.
Bring someone new party
We've all been a little couped up and socially distanced, so what better way to celebrate the end of that than by meeting some new people? The 'bring someone new party' is a great way to gather your core group of friends and task them all with bringing a plus one (that no-one knows) along to the private party. Usually, we'd say you can organise some icebreaker games to acclimatise the newbies into the group, but if you get on board the Partistaff bandwagon, we have some legit party animals who don't need no babysitting.
Go forth and watch your friendship circle double in one epic night.!
Singles Only… +1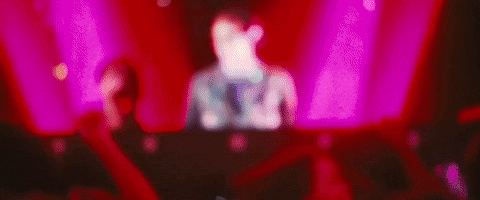 Now as much as we're all for our friends and a big friendship circle, sometimes those long-term couples kinda put on a drain on the night. You just wanna be single and mingle, not talk about renovations and what breeder they've been looking into when they're about to get a dog. So this is a mature party for the singles only. Round up all your single comrades, get them to bring a single +1 (or, cough cough, a Partistaff +1), then Bob's your uncle… who won't be there because Bob is married and there are no couples permitted.
Just be prepared for the raging hangover after this one.
You really don't have to hit the town to have rager of a night. Hosting your own private party is the new Ibiza people! If we have learned one thing recently, it's not to take the pleasure of our friend's company for granted, so as long as you have an exclusive but solid gang, the setting for a good time (or a cleared living room for a d floor) and, let's be real, some booze, you are in for a wild night.